Well, now that the ball is rolling, I did some digging online to find out what I could about camas. Firstly though, I want to expand on  what I already learned about camas through both the Canadian Geography and Canadian History classes I took last year. Secondly, I will share what I uncovered about growing the plant in an urban setting.
Camas and Vancouver Island History
What really set my interest on camas was reading UVIC History professor John Lutz's book Makuk (2008) and seeing him lecture on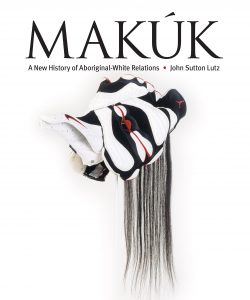 the inadvertent role camas played in the choosing of Victoria as the Hudson Bay Company's headquarters. In his book, Lutz argues that while the Coast Salish peoples were though of as "salmon people", they were actually "camas people" as the plant was the primary source of starch in their diet. Actually, the plant was cultivated in fields (by Indigenous women)  and the land terraformed in many areas, including what is now downtown Victoria. According to common lore, these fields were what impressed James Douglas most about the site (reminded him of the fields of home) and so led to him choosing Victoria as the new HBC headquarters site. The irony of Douglas not realizing these fields were essentially well maintained gardens is one of those historical facts that makes you appreciate how random chance can have huge historical impacts.
How Hard Is it to Grow?
I began by looking up information on planting and growing. The BC Living website provided some useful information on both planting as well as harvesting and consuming the bulbs. Here's what the site had to say:
there are two main types of edible camassia: common camas and great camas
camas bulbs are planted in the fall and bulbs are harvested in summer (seeds can be collected for replanting)
 bulbs should be planted fairly deep (~10 cm.) in rich, fertilized soil, ideally in lots of sun or bordering shade
camas is exceptionally easy to grow! (this is great news as I'm no green thumb!)
Alright, now my next step is to go out and find some bulbs.